Kalik & Associates, Inc. (K&A) is a political consulting firm with over 50 years of combined experience assisting Democratic candidates, political action committees and progressive non-profit organizations in their quest for successful fundraising. We focus on establishing, maintaining, and enhancing your fundraising operations to solicit individual donors across the nation and in your home state/district, as well as political committees and other groups. Through our personalized, hands-on approach, Kalik & Associates can assist you with developing a finance plan, training staff, implementing high and low-dollar donor programs, event planning, and compliance, along with many other aspects of your finance operation. Our goal is to make you a better fundraiser using new tools, strategies, and skills, and to maximize the success of your overall fundraising efforts.
Greg Kalik | President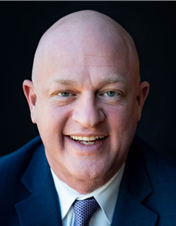 A native of Kansas City, Missouri and a 1993 graduate of Boston University, Greg Kalik has been involved in all aspects of candidate fundraising, with hands-on experience at the local, state and national levels. Greg has worked both for the Democratic Senatorial and Congressional Campaign Committees, Bill Bradley for President, as well as numerous U.S. House and Senate races. In 2000, Greg created the firm of Kalik & Associates to aid Democratic candidates and progressive organizations with their fundraising and development goals.
Rick Galena | Principal Consultant

Rick brings to Kalik & Associates an extensive background in campaign management and political fundraising, as well as grassroots organizing and legislative advocacy. Prior to joining K&A in 2006, Rick served as executive director of Equality Maine, and later as development director for the Gay & Lesbian Victory Fund. He has provided strategic political, training, and fundraising consulting services for more than a dozen candidates and elected officials at local, state, and national levels.
Devin Rankin | Senior Client Manager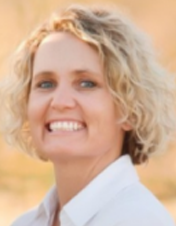 Devin is an accomplished professional with 15 years of candidate, political organization and non-profit fundraising, organizing and executive leadership experience. She has spent her career working to elect progressive leaders to Congress, statewide offices, state legislatures and municipal seats including former Arizona Governor Janet Napolitano, Senator Kyrsten Sinema and the Arizona Democratic Party. She has served as a campaign finance advisor for EMILY's List and prior to joining Kalik & Associates, Devin served as the Executive Director of Arizona List.
Jason Hinton | Compliance Director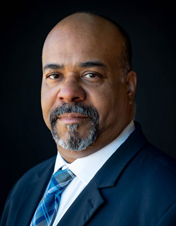 Jason is an experienced compliance professional. He has developed frameworks and processes for complying with various federal compliance regimes. Mr. Hinton began his compliance career in 1999 working for the Bill Bradley for President. Since then. Jason has served a multitude of national political organizations supporting efforts for voter registration, education and mobilization, as well as, election protection operations. Mr. Hinton earned a Juris Doctorate degree at Delaware Law School – Widener University, and Bachelor of Arts Degree in political science from Tufts University.
Megan Frye | Client Manager | Office Coordinator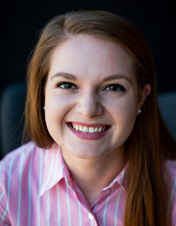 A Maryland native, Megan holds a political science degree from Philadelphia's Saint Joseph's University. After spending time working in Pennsylvania campaigns and district offices, she interned in Representative Chris Van Hollen's congressional office, and then discovered the fundraising side of things at Kalik & Associates. After graduating in 2017, Megan was a compliance associate at Next Level Partners before heading back to K&A.
Amanda Guilardi | Associate
Amanda attended the University of California, San Diego where she received a B.A. in political science and minored in both business and economics. After graduating in 2016, she moved to D.C. to continue a Hill internship with Representative Scott Peters [CA-52] and subsequently, entered the campaign world as a field organizer. After serving as Deputy Paid Field Director for Candidate, now Congressman David Trone [MD-6], she moved into campaign fundraising at The Kauffman Group. Amanda is excited to join K&A.